Spectrum of Homeopathy
- The magazine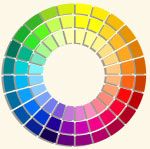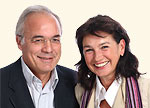 The whole spectrum
There have been many advances within homeopathy in recent decades. We know from experience that the future of our healing method lies in the integration of a range of trends within homeopathy. Therefore, we offer a modern and open-minded journal to contribute to this synthesis. The name The Spectrum of Homeopathy represents the aim of presenting the whole gamut of homeopathy from Hahnemann to Scholten, from Boenninghausen to Sankaran.
"Many thanks for your journal (Spectrum) which is the premier journal in the world (as hardly needs stating). It is a wonderful gift."
Roger Morrison, author of worldwide bestsellers "Desktop Guide" from 1993 and "The Desktop Companion" from 1999.


"Spectrum consistently produces a very high quality issue with well written and researched cases that bring the subject matter to light. It is quite an honor to be published in Spectrum."
Vatsala Sperling
More general information on 'The whole spectrum'
Media data 'Spectrum of Homeopathy'
Spectrum Index
In the search field you can search all summaries of Spectrum articles - for remedies and illnesses as well as for other keywords.

2020

2019

2018

2017

2016

2015

2014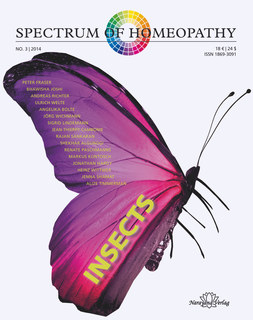 2013

2012

2011

2010